Reconnaissance trip 2011
In 2011, during the field campaign of the excavations of the University of Cologne at Gala Abu Ahmed in Wadi Howar, a short reconnaissance trip was conducted towards the northeastern slope of the Jebel al-Ain.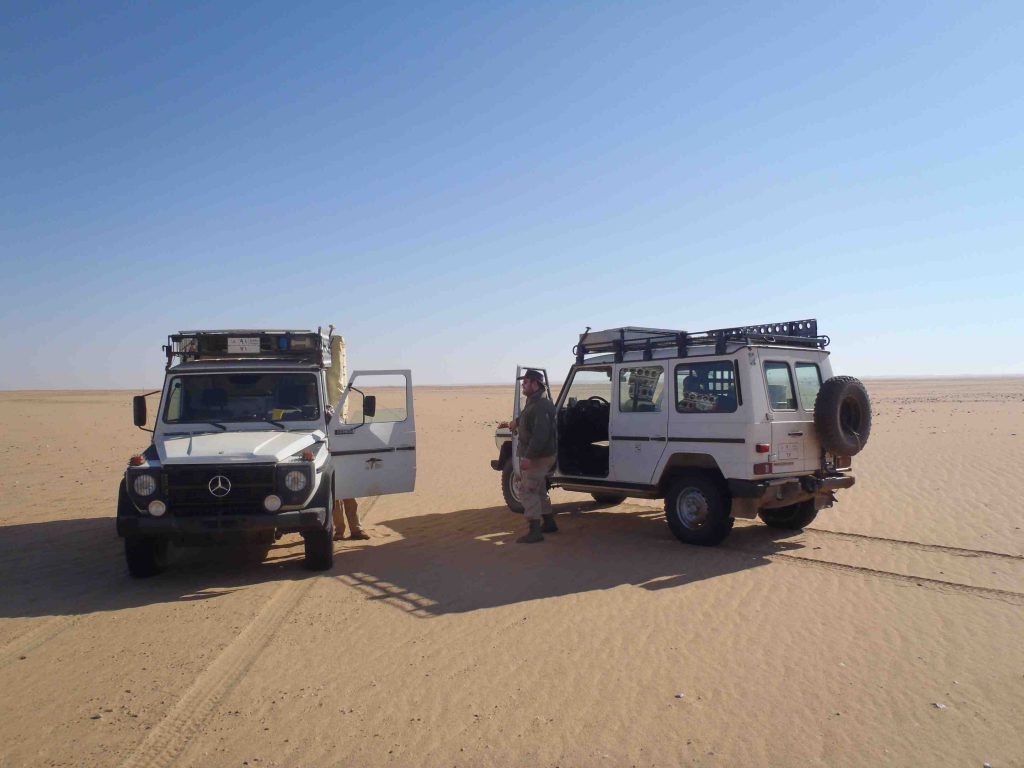 During this reconnaissance, a Christian complex (including a sandstone church and adjacent builings with a massive delimitation wall) was discovered. This lead to the assumption that the direct influence of Nubian Christianity reached far more into the remote western parts of the Sudan than estimated before.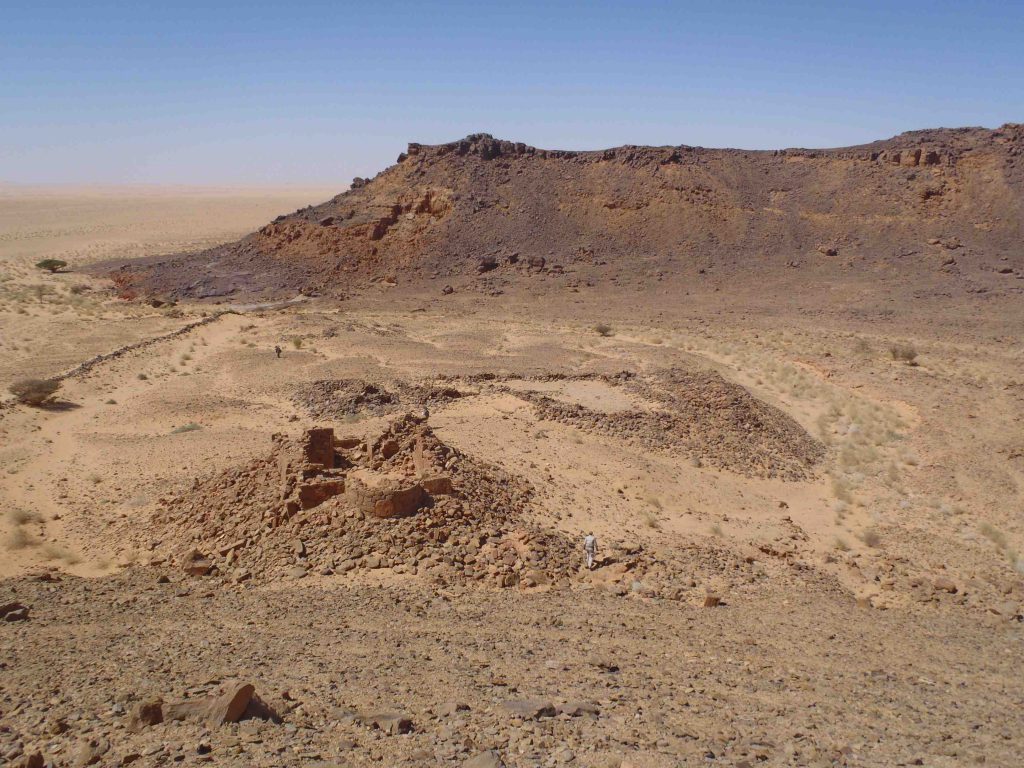 Preliminary campaign 2017
The preliminary campaign in 2017, funded by the Research Prize of the University of Muenster (awarded to Angelika Lohwasser in 2016), documented several settlement and funerary structures along the Wadi Melek and the Jebel al-Ain previously prospected by remote sensing. Among the investigated sites were the large settlement of Bir al-Ain and some ancient water harvesting installations (hafirs).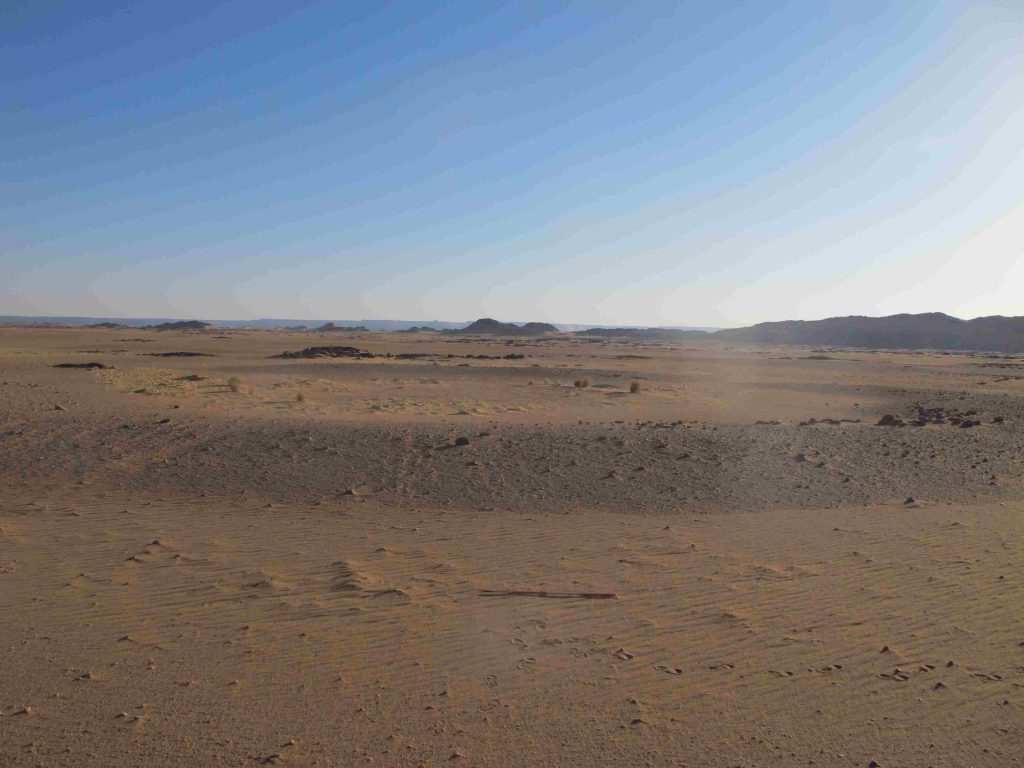 Field campaign 2018
After inauguration of the German Research Foundation's Priority Programme "Entangled Africa", the first field campaign of the project was conducted, focusing mainly on the Jebel Haraza and its vicinity.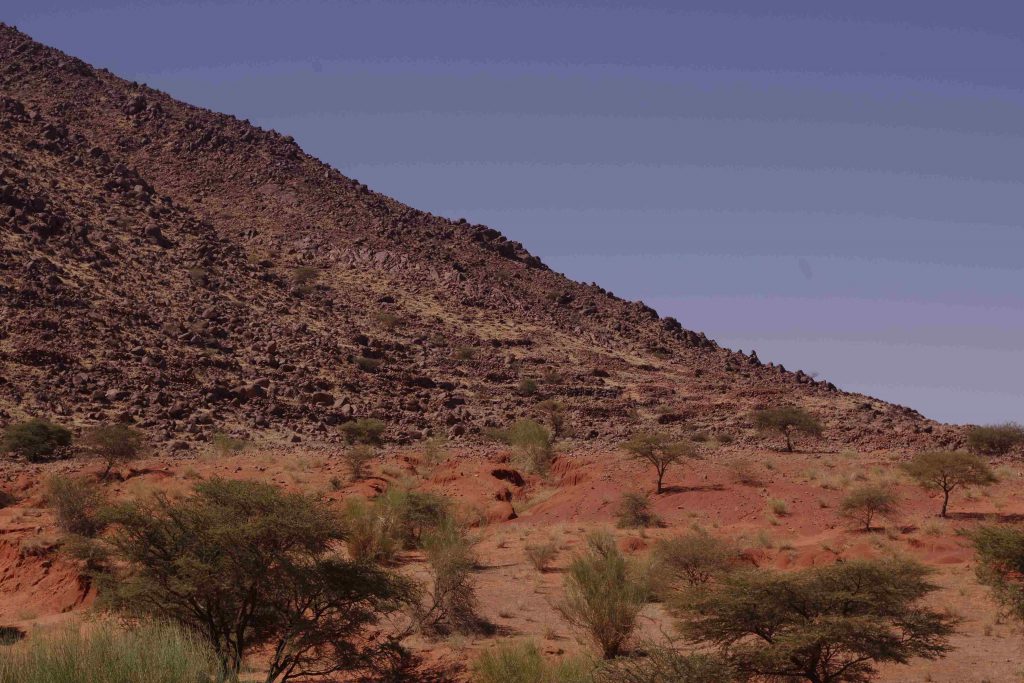 At the Jebel Abu Hadid, the Jebel Haraza, and the Wadi Mahbaz, several funerary and settlement structures were documented (most of them previously recorded by remote sensing). The most important of them is a large settlement complex at Jebel Haraza, including habitation complexes, a large delimiting wall of a khor close by, agricultural terraces, and a large cemetery with graves of different types (tumuli, mastaba, and box graves).